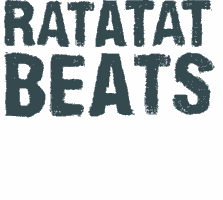 It's a bit of a cosmic coincidence that I happen to be on a huge Ratatat kick right now and a new Ratatat bootleg has happened to suddenly surface around the net. It's titled 9 Beats and is apparently a rare look at the band's early/demo work. How early? It doesn't say, but it probably pre-dates their 2004 debut.
The tracks on the album aren't songs per se. They're mostly extended loops of beats and melodies that last between one and two minutes. Then, just as you're starting to really get into them, they just stop. Most of the unnamed tracks don't even get a fade out. Banagale has more info.
It's pretty interesting stuff.
Here's a taste for you. It's track "two."
[audio:061019RatatatTwo.mp3]
::
Update 3/29: Some tracks from 9 Beats have turned up as the backing music on Ratatat Remixes Vol 2. Specifically:
Beat #1 is used for Memphis Bleek's Alright.
Beat #2 is used for Young Buck's Shorty Wanna Ride.
Beat #3 is used for Notorious B.I.G.'s Dead Wrong.
Beat #4 is used for Young Buck, T.I. & Ludacris's Stomp.
Beat #6 is used for Slim Thug, Bun B, and T.I.'s 3 Kings.