UPDATE March 26: After nearly a two month stint of being offline at the iTunes Store, the Star Trek TOS is back. The complete first season is available in its original broadcast form. Additionally, newly remastered episodes from the first season are available in their own section. iTunes is still the only source for them in their uncut form.
::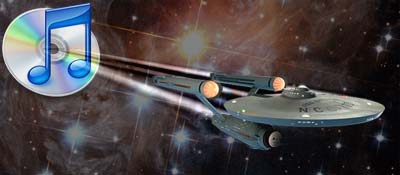 Star Trek tv shows are suddenly missing from the iTunes Store. Both the Original Series and Enterprise are completely gone. The movies are still there though. I wonder what's up with that.
A quick scouring of the internet doesn't turn up any information, so who knows.. Maybe the store is just out of stock… 🙂
Seriously though, this is surprising. I don't have any figures, but I bet the shows were selling well. Especially the new remastered episodes that were available. The iTunes Store was the only place to download uncut versions of select remastered episodes.
According to the boards at startrek.com, the eps were pulled for a "technical reason." We're left to speculate what that actual reason was, but it would be pretty swell if CBS and Apple were building a Star Trek portal/store-within-a-store/wormhole inside iTunes.