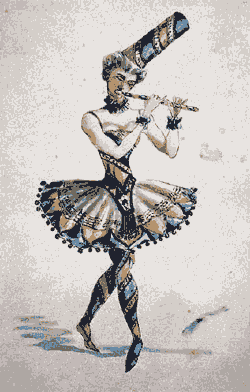 You know, Tchaikovsky wasn't all that pleased with his Nutcracker and I'm sure he would be both surprised and concerned about its modern-day popularity, particularly in America. Regardless of his feelings however, it is, in this writer's opinion, indisputable, that the ballet (and especially the concert suite) is a fine, enjoyable composition. Maybe it's because the pieces are simple, but clever. And if there's something that Americans enjoy, it's things that are simple and clever. Snide remarks aside, the Berliner Philharmoniker's 1966 performance under Karajan is spectacular.
quickies:
though delay 1968 is before the bands' prime, can delivers one fantastic song ('thief') on top of a ground-breaking album.
i've heard cornelius has been described as japan's greatest natural resource and can pretty much confirm that.