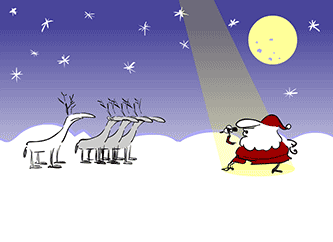 This holiday season just past, a new Flash greeting made the rounds. You probably received it at least once (and possibly more) from someone you know. It featured an animation of Santa Clause and a handful of reindeer crooning White Christmas.
It was cute, in that way a lot of those Flash greetings are. But it was the song that really made it work. This particular version was performed by the Drifters and was recorded circa 1953.
If you'd like to have it around for next holiday, it's available for quick downloading from the iTunes Store.