Another year come, another year gone.
After spending 2006 evaluating the status of my iTunes library and trimming some fat, I took the opportunity in 2007 to explore a lot of new material. And I must say that overall it was a pretty good year for both my library and for music in general. I had added 1,891 songs to my library by the end of October, which marks the fifth largest library expansion since I started collecting music. At that point, I decided it was time to start evaluating my acquisitions.
2007 was a year of rock in tunequestland. Each year seems to bring me another fascinating tangent of audio to explore in detail. In 2004, it was classical music and in 2005 it was audiobooks, podcasts and other learning materials, an itch that already seems to be acting up for 2008. But for 2007, rock was the operative mode, so much so that I've picked up a significant air-guitar habit. Nearly 50% of my library additions fell within the genre, with all other forms of music splitting the remain 50%.
Around here, the year was also a big one for newly-released music. 22% of my new acquisitions were released in 2007, while 50% were released between 2005 and 2007. Perish the though that there is no good music these days. That sentiment might apply to some corporate-backed music, but in total there is more good music released everyday than a single person can keep up with. I've already got a huge backlog of albums I didn't get around to listening to by October.
But forget the stuff I didn't listen to, what about the music I did? Read on for the albums, artists and songs that made for tunequest 2007. First, some numbers:
2007 By the Numbers
Applies to all new music added to my library during 2007. As a subset of my library in general, these figures do not include ratings, play counts and other stats from 2006 and earlier.
Total Songs: 1,891
Total Play Time: 5 days, 18 hours, 43 minutes, 1 second
Total Play Counts: 4,815
Avg Play Count per song: 2.55
Median Play Count per song: 2
Total Listening Time: 14 days, 3 hours, 35 minutes, 40 seconds
Avg Song Length: 4:26
Median Song Length: 4:01
Top Albums
I pulled out my trusty definitive* rating formula and ran this year's selections through it. Here's what it spit out:
The absolute best release I found this year:
Bonobo's Live Sessions EP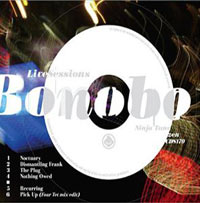 Released in 2005, the EP fleshes out Bonobo's attractive studio work with robust live arrangements. The energetic atmosphere of hypnotic future jazz presented on the disc earns it a phenomenal 4.58 / 5 stars. Music rarely gets better than when the live cut of Nothing Owed bursts to life from its humble introduction.
But since EPs are ineligible for Album of the Year ratings–their low track counts skew the results–here is the official list of the music that rocked my world this year.
1 Pink Floyd: Dark Side of the Moon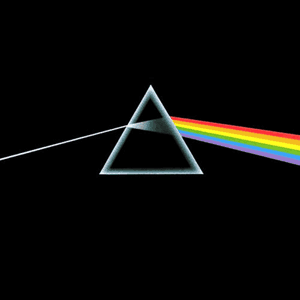 Sacrilege I know! But before this year I had never listened to Pink Floyd, save for a small part of The Wall that I saw a friend's house while in high school. At some point over the summer though, I figured there must be something to 1973's Dark Side of the Moon, since it's become the de facto standard for judging the success of a new recording medium and that the record was in the U.S. Top 100 records for nearly 30 continuous years.
Turns out that two generations worth of music lovers aren't wrong. This thing is fantastic. Expertly-crafted, catchy, thought-provoking and teeming with existential quandaries, the record quickly became one of my favorites of the year. Highlights: the haunting mortality implicit in Time and the swagger of Money. Then there's all the air-guitaring again.
4.51 / 5 stars
2 Nine Inch Nails: Year Zero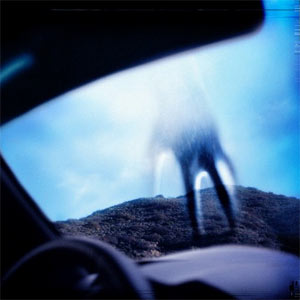 Trent Reznor was in the news a lot in 07, from publicly insulting his record company to encouraging his fans to steal his music to setting up a website for people to exchange homemade remixes of his songs. Ignore all that. His real achievement this year was Year Zero, the nightmarish dystopian concept album that broke out into the real world.
Beyond marketing games though, Year Zero features some of Trent's tightest and most clever songwriting. From the straight-ahead bombast of The Beginning of the End to the almost-hymnal Zero-sum, this record doesn't disappoint.
4.24 / 5 stars
Download Zero-sum
3 Bonobo: Days to Come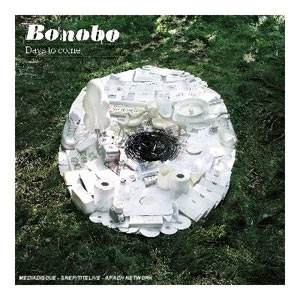 More accolades around here for Bonobo's particular brand of laid back energy with 2006's Days to Come. Bonobo's music gets more complex with each release and this one is 51 minutes of pure brilliance. Watch out for the pairing of Nightlite and Transmission94. Swingy jazz, melancholic brass and clever rhythms held together by superb production.
3.97 / 5 stars
4 Maserati: Inventions for the New Season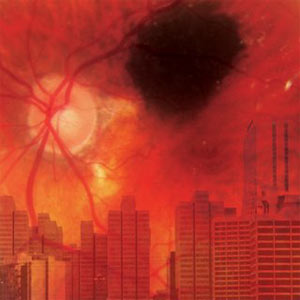 Athens, Ga-based postrock outfit Maserati piles on thick layers of instrumental delight on 2007's Inventions for the New Season. Crisp, melodious and spirited, this record is the band's best yet. It almost like the soundtrack to the best roller-coaster ride of your life.
3.93 / 5 stars
5 Les Baxter: African Blue: Exotic Rhythms of Les Baxter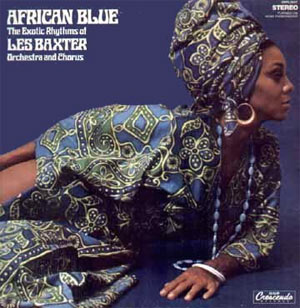 I've had a soft spot for master of exotica and light classical composer Les Baxter since I stumbled upon his rendition of Calcutta nearly ten years ago. Being a master of course, Baxter delivers his own unique lounge-inspired spin on traditional African music on African Blue. The version I got from eMusic (bundled with Colors of Brazil) was re-issued in 1993, but I haven't been able to track down the original release date. It probably dates to the late 1960s.
No matter, it sounds good regardless of when it came from. African Blue might be inspired by the sounds of the Dark Continent, but it could hardly get more chic. The woodwinds and percussion on Zebra are to die for.
3.9 / 5 stars
Listen to Zebra:
[audio:http://www.tunequest.org/download/LesBaxter-Zebra.mp3]
6 Susumu Yokota: Symbol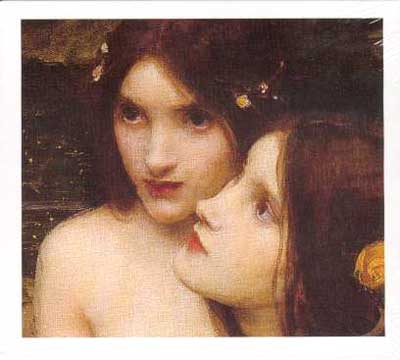 Japanese sound-bender Susumu Yokota infatuated me in a big way near the beginning of the year. His ability to not just make beautiful music, but make and harness beautiful sounds–building blocks of music–captivated me almost instantly. On 2005's Symbol, Yokota takes his inspiration from a wide spectrum of classical music heritage, directly sampling a mashing together multiple works and styles. It's breath-taking. The Steve Reich meets Claude Debussy and a plethora of other composers on Blue Sky And Yellow Sunflower strikes my fancy like you can't imagine.
Even the song titles are poignant and beautiful on this record.
3.87 / 5 Stars
7 The Polish Ambassador: The Phantasmal Farm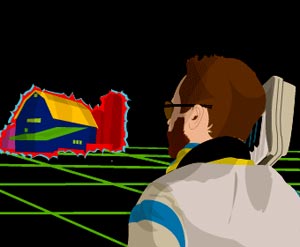 When it was put on the internet as a free download in July 2007, The Phantasmal Farm was the second full-length album released in the span of six months by the inter-dimensional envoy of electrogroovocity, The Polish Ambassador. Some people might assume that such a rapid-fire release rate would have affected the quality of the music. But not in this case. The Ambassador's powers are mighty and The Phantasmal Farm's beats, grooves and mind-blowing electrotunes actually edge out the score of The Ambassador's debut record, Diplomatic Immunity (which I thought was pretty damn awesome), by 0.12 points.
By downloading this record, not only will you experience some of the most seductive and mesmerizing electrofunk you might ever hear, you'll be helping to preserve the Phantasmal Farm itself, which can only persist if people remember it. When you're there, check out When The Robo B-Boys Just Kill It and Astro-American Anthem, then just try to keep from dancing.
3.86 / 5 Stars
When The Robo B-Boys Just Kill It
8 Rilo Kiley: Under the Blacklight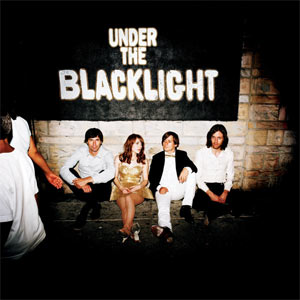 The fifth album and major label debut from Los Angeles rock troubadours Rilo Kiley has been totally rocking my house since its August 2007 release. While not all the songs rank among the band's greatest, Under the Blacklight is probably their most well-rounded record. I made note in my review that it's the band's most rock-focused release to date. That suits me just fine, considering my current regard for rock music.
Initially my favorite track was the disc's opener, Silver Lining. Having had more time to listen to Under the Blacklight, I've since discovered that I'm partial to Dreamworld, which is unusual because it's one of Blake's songs, and I've been less disposed toward his writings.
3.84 / 5 Stars
9 Air [french band]: Pocket Symphony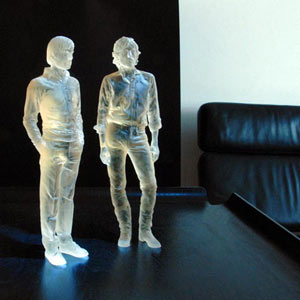 The first Air album in three years arrived to eagerly waiting ears in March 2007. Though not much groundbreaking this time around, Pocket Symphony is a strong album nonetheless. If anything, the record is more sullen in character than anything the duo has produced in the past. Still, it is exquisitely lush in composition and well worth attention. Left Bank and Mer du Japon are particularly lovely.
3.84 / 5 Stars
[audio:080102LeftBank.mp3]
10 The Smashing Pumpkins: Zeitgeist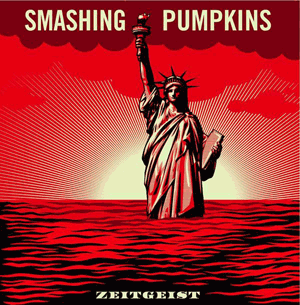 The Pumpkins came back in 2007, after breaking up in 2000, and there was much trepidation around these parts as to whether this new era of smashingness would be substantial or meaningless hype. Turns out that the trepidation was ill-founded, because Zeitgeist freakin rocks. Taut songs presented straightforwardly equals rock heaven. Tarantula was a hit from the first radio-capped bootleg I snagged off the Internet and Doomsday Clock freakin blows my doors off. that's right, I said 'freakin' twice. that's how good this is.
3.81 / 5 Stars
I found all these albums to be well worth my attention this past year. Give them a listen and you find that they are well worth yours as well.