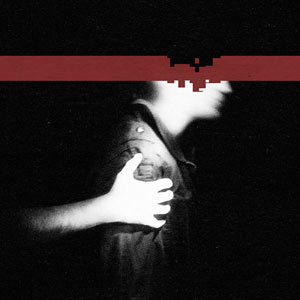 I'm beginning to think that being stuck in a soul-crushing contract with a major corporate record label was a good thing for Trent Reznor. Sure, his new-found freedom is allowing him to push new boundaries in promotion, product, distribution and sales. But maybe all the frustration and suffering that came with having to deal with "record industry types" was just the fuel he needed to produce his compelling brand of angst-n-rage.
About a month ago, nine inch nails continued on its untethered course and released Halo 27: The Slip as a completely free, no-strings-attached download. True to the example set with Ghosts, the album is available in multiple formats, from the lowly mp3 to ridiculously high quality 24bit/96khz wav. Also, like Ghosts, each track has individualized album art. Unlike Ghosts, since the songs on The Slip actually have words, lyrics have thoughtfully been embedded in the files as well.
And while I'm glad to see the evolution of the online model, a part of me wishes Trent had spent a little more time on the music itself.
The Slip clocks in at a standard 43 minutes and largely follows With Teeth's straightforward rock stylings. And it's good, but it seems to lack that spark of greatness that I generally associate with nails' releases. After listening to it several times now, there's nothing on The Slip that strikes me as exceptional.
Which is not to say that I haven't enjoyed it, it's just I've heard a lot of this before. 999,999, the opening track, is Pinion for the new millennium, while 1,000,000 echoes the catchy poprock sensibility of The Hand That Feeds. Demon Seed, perhaps the catchiest song on the album, feels a lot like a rehash of Starfuckers, Inc.
All great artists are entitled to recycle their ideas occasionally. Let's hope Trent has gotten it out of his system this time around. If not, someone get him a record contract to be pissed off about.
You can grab The Slip for yourself at theslip.nin.com.