This year's end summary is going to be a little shorter than in the past, for two principle reasons: 1) 2008 was a lot busier for me than recent years, so my opportunities to explore and listen to new music were more limited, and B) I spent a lot of the free time I did have listening to audiobooks and podcasts rather than music. Indeed, 2008 saw only 510 new songs added to my library (with 103 of them largely unlistened because they were added in the last two weeks), compared with 2051 new additions in 2007.
And looking back over the numbers and trends, it is clear that my musical year for the most part ended toward the end of summer, since that's when the new additions and activity begin tapering off.
Let's not mistake quantity for quality though. 2008 was not without its highlights. Here's a look back at the best music I discovered in the past year:
Kelley Polar: Love Songs of the Hanging Gardens (2005); I Need You To Hold On While the Sky is Falling (2008)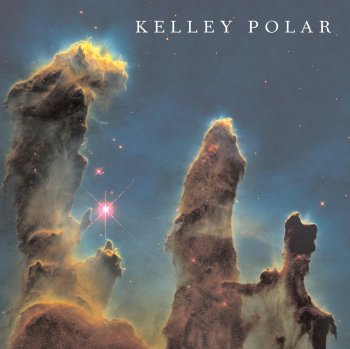 In December 2007, I heard my first Kelley Polar song. In January 2008, the album that song appeared on (Love Songs of the Hanging Gardens) rocked my world. I wrote on tunequest:
it pulls at you with pulsing with heady rhythms, ass-shaking grooves and a surprisingly high level of singability. The aspect that strikes me the most however, is how the music simultaneously seems to sound sparsely populated yet vast and teeming with activity. A bit like the seeming emptiness the heavens above, which when looked at closely is full of magnificent detail.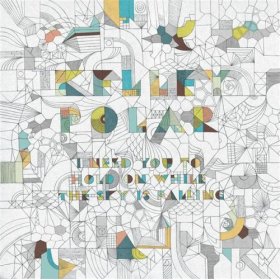 Following shortly on my discovery of Love Songs, Polar's second album, I Need You To Hold On While the Sky is Falling, was released on March. While I was less ecstatic about it than I was toward Love Songs–it's darker tone and more intimate feeling weren't quite as compelling–I still found the album quite enjoyable. It's even grown on me a bit since the original review.
Together, the albums made a significant mark on my musical year.
Ratatat – LP3 (2008)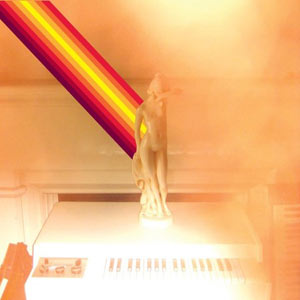 It should be of no surprise to long-time readers that Ratatat's third LP made a big splash around here. Released in early July, LP3 rocked up my charts, becoming the most played artist, album and songs of the year.
With its simultaneous expansion of both guitar and keyboard sounds, the album pretty much ruled my summer.
The Breeders – Mountain Battles (2008)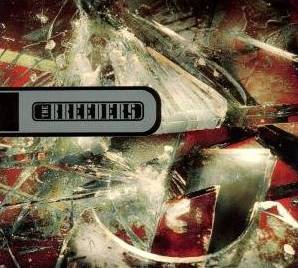 After six years since their last album, The Breeders typified the idea of pent-up demand. The band has consistently ranked near the top of my favorites, which makes it frustrating that it spends long hiatuses between releases.
It's made all the more frustrating by the album's short length, approx. 36 minutes. But those 36 minutes are pure gold. As I said in my original review, the band's "low-key, basement fuzz brings with it an inviting warmth." The buzz and good feeling I got from this record's release was capped off by finally, after 14 years, catching the Breeders in concert in June.
Stereolab – Chemical Chords (2008)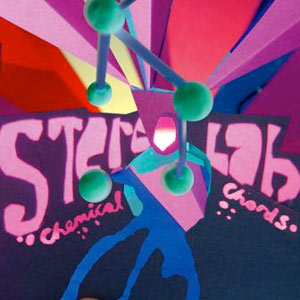 Stereolab is another perennial favorite around tunequest and a new album is sure to be listened to with much delight. Chemical Chords was no exception. The groop took a slightly different approach to this album, consciously creating shorter, simpler, more poppy songs than in the past. The result is a refreshing buoyant, dare I say happy, feeling from a band that has traditionally been cool and detached. Happy looks good on them, as I noticed when the band swung through town in September.
Junior Boys – So This Is Goodbye (2006)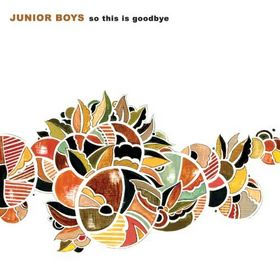 Before picking up So This Is Goodbye, Junior Boys had long been on my radar. It was the opening band at a show I went to four years ago and they piqued my interest then. But it wasn't until I happened across the record on eMusic that I finally checked the band out.
I was not disappointed. So This Is Goodbye is fantastic album. Expertly produced and crafted, the smooth electronic tones have an intimate, downtempo feel that borders on melancholic. It's almost a rainy day album, except that it's got too much shine behind it.
Grand Valley State University New Music Ensemble – Music for 18 Musicians (2007)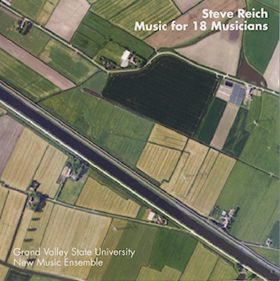 This album arrived late in the year, just before Thanksgiving, but it packed quite a wallop.
Steve Reich's Music for 18 Musicians is a notoriously hard piece to perform. So it is something of a shock to see this, and pardon the bluntness, "no name" orchestra release what is probably to best rendition of it ever recorded. Written in 1974-1976 and focused largely on Reich's fascination with harmonics, Music for 18 Musicians creates cyclical, trance-inducing soundscapes that mesmerize and fascinate the ears and mind. Grand Valley State's recording is the first made in surround sound and it is a thing of sublime beauty that is quite an accomplishment.
::
There you have: tunequest highlights from 2008. There's always great music out there and although 2009 is shaping up to be just as busy as last year, here's hoping I have to to discover some of it.